February Health Gift Card Returning Balance Therapies Glenwood Springs
Enjoy February Health Gift Card
Returning Balance Therapies
Our February Health Gift Card Returning Balance Therapies offer continues for the entire month of February.  Love is in the air this month and we want to offer a gift certificate special for the month of February. $10 off your purchase of a gift certificate for Massage Therapy, Swedish Massage Therapy, Deep Tissue Massage Therapy, Injury Massage Therapy and Pregnancy Massage Therapy for yourself, or one or all of your loved ones (we won't tell anyone if you have more than one).
Our gift cards can be used for any service here at Returning Balance Therapies. Did you know that we offer more than just Massage Therapy treatments? We also offer Colon Hydrotherapy, Placenta encapsulation and new to the list, the BARS Access Consciousness release technique.
What is the BARS you ask? The BARS is an energy release technique. There are 32 points on the head that when gently held can release stored limitations. As these limitations are released a letting go can happen. As you let go, you are then in alignment to accept whatever you desire. A BARS session is found to be very relaxing. Afterward,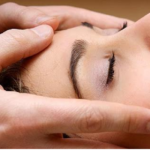 most people feel a heightened state of physical wellness and emotional well being. To learn more about the BARS please check out our website returningbalance.com or feel free to call Christa Wagner at (970) 618-2492.
Also for the month of February, we are excited to launch our new returningbalance.com website. There you will find discover  information about our educated and skilled therapists and all the wellness services we offer. What ever your needs may be; massage therapy, Bars, or one of our other therapies we are here to help you on your path to healing and maintain your wellness. Our February Health Gift Card Returning Balance Therapies is a great time for gifting a loved one or for yourself. Give us a call, or email us to set up your appointment or if you have questions about any of our services just ask us! Blessings and Gratitude from Returning Balance Therapies Glenwwood Springs Colorado.