Returning Balance Therapies
Returning Balance Therapies    Glenwood Springs
Hello and welcome to Returning Balance Therapies in Glenwood Springs Colorado! Here at Returning Balance Therapies we offer a variety of holistic and natural wellness treatments such as Therapeutic Massage,
Colon Hydrotherapy, The BARS-Access Consciousness, and Placenta Encapsulation.
Returning Balance Therapies had a modest beginning in 2000 with only Christa Wagner offering massage therapy. As the need for holistic care grew, Todd Wagner joined in 2009. Currently, Returning Balance Therapies consists of 4 therapists encompassing several healing modalities.
Below is a short description of what we offer and how we can assist in your health and wellness.
THERAPEUTIC MASSAGE
During
a therapeutic massage, our trained and skilled therapists will create a relaxing and healing environment. One of the main goals of massage therapy is to assist in relieving pain and discomfort from the physical and emotional bodies. This can be achieved in many ways utilizing techniques such as Deep Tissue, Myofacial Release, Trigger Point, Swedish, Reiki and S.M.R.T (Spontaneous Muscle Release Technique). We also specialize in Pregnancy Massage and Medical Massage such as Workers Compensation, Auto Accident and Post Surgery care. Essentially, we have the skills to cater to your specific massage needs.
COLON HYDROTHERAPY
CLEANSING AND DETOXING
Colon Hydrotherapy (also called Colonics or Colonic Irrigation) is a safe, effective method of removing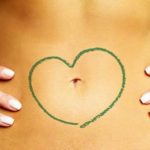 decaying, stagnant fecal matter from the large intestine without the use of drugs or laxatives. The colon hydrotherapy equipment at Returning Balance Therapies is an FDA registered medical device featuring state-of-the-art sanitation, water purification, pressure control, and temperature control. Colon Hydrotherapy is a wonderful compliment to any cleansing or detox program. Our therapists can guide and assist you in your natural cleansing and detox needs.
THE BARS-ACCESS CONSCIOUSNESS
The BARS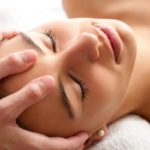 are 32 points on the head which, when gently touched, effortlessly and easily release anything that doesn't allow you to receive.
These points contain all the thoughts, ideas, beliefs, emotions, and considerations you have stored in any lifetime.
This is a possibility for you to let go of everything!
PLACENTA ENCAPSULATION
Placenta Encapsulation is a safe and natural way to support your body, mind, and baby during your post childbirth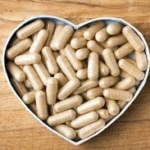 healing.  What is Placenta Encapsulation?
After the baby is born, the placenta is often disposed of, but it can instead be dehydrated and placed into easily swallowed capsules or made into tinctures. A benefit of postpartum placenta consumption is that it helps to combat depression by stabilizing hormone levels. It can also boost milk production, help the uterus contract, and replenish lost nutrients after childbirth.
We
are excited to work with you creating balanced wellness. To learn more about Returning Balance Therapies, check out our website returningbalance.com. Please feel free to call with any questions or to schedule an appointment at (970) 618-2492.

Visit Returning Balance Therapies for health and wellness in Glenwood Springs Colorado.